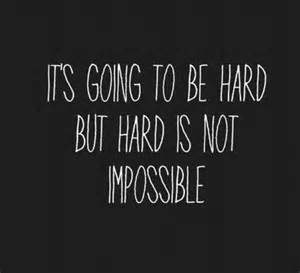 TWENTY-SEVENTH SUNDAY OF THE YEAR
2 October 2016
Homily
As a child we always had chores.
As a bigger child, I was warned that someday–sooner rather than later–I'd have to get a job.
When I was in sixth grade, my parents told me that coming summer I'd be shipped off
to my uncle's farm to work.
After two summers of hell on the farm–for lots of reasons–
I decided I'd find my own job the next summer.
I lucked out though and got a job helping a carpenter build houses.
Now, I really didn't know diddle at that stage in my life about those things.
I had to learn all those types of things the first summer I worked for the carpenter.
The hardest thing I had to learn though, was how to paint.
After we finished building the first house my boss said, "Now we're going to start painting.
I'm going to hire a professional painter for bit to train you, and then you'll finish the house.
Well, the professional painter really didn't spend that much time with me.
He taught me a few common sense things and then took off.
I was left with the most miserable part of the painting job, to paint the outside and inside of windows that had cross-hatched panes.
Each window had about sixteen of this little panes with wood on both side that needed to be painted.
Anyway, I made a mess of the job.
The windows looked like crap, paint and stain and varnish all over. It really was bad.
My boss came eventually to check up on me and said, "George, this looks really bad."
And I said, in my best whiney voice, "Yes, but it's so hard."
To which he said, "George, these windows look really, really bad."
To which I said, "Yes, but you don't understand how hard it is."
To which he said the words I'll never forget, "Hard, yes, but not impossible.
It may be hard to do a good job, but not impossible."
And he was right.  It just took more effort and care than I wanted to give it.
Paul tells Timothy that he was not given a spirit of weakness and cowardice,
but rather the power of love and self control.
It's hard for us to hear that.
Hard for us to remember that while so much of what we're called to do and be
As disciples is hard–it's not impossible.
We need to hear that more:
What we're called to do and be is hard, but not impossible.