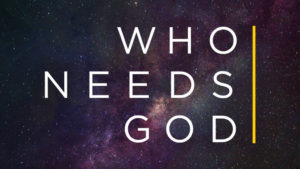 TWENTY-NINTH SUNDAY OF THE YEAR
22 OCTOBER 2017
AProving your faith, laboring in love, showing constancy in hope,@
These things, say Paul are the identifiable marks of the Christian.
Several years ago a former Newman student sent me an article from the Washington Times.
The piece was written by a Jewish man who in middle age was attempting to recover his faith.
He said, in part:
When I made my bar mitsvah I read from the Torah words I did not understand because my parents didn=t think it was important for me to know Hebrew.
I spoke about hunger in the world.
And then the best part of course was going to the big reception at the Holiday Inn–
and of course that=s where all the people were because just about nobody showed up at temple for the actual bar mitsvah.
He continued, these three things are precisely what is wrong with religiosity in America.
1.  We no longer value understanding our religious traditions.
2.  We have settled for equating religiosity with the doing of good deeds.
We have little regard the reason for the doing of good deeds which is the love of God.
3.  And finally, we have minimized the religious experience to feeling good when you are together with friends.
What we want are pancake suppers not religious ceremonies which challenge and support living out our faith in hope together.
The 25 year old former student who sent me the piece said:
AHe=s right George.  No one every expected me to understand my faith and I don=t,
my parents expected me to be a good person but I never linked that with loving God,
and frankly I get upset when I can=t leave church Afeeling good@ so I hunt for churches
with upbeat music.
What am I supposed to do?
How would you have answered him?
You all know I rarely quote the pope but I=m going to make an exception today.
As he was nearing the end of his life John Paul II used to say with insistence:
AI need you to be witnesses for Christ.@
What can make sense of our tradition in the long run to ourselves and to our children
is that we are the people who live with Paul=s characteristics:
People who prove their faith because we understand it and have something to stand on in a shaky world.
People who labor in love–because we love God above all things.
People who live together in steadfast hope–not happiness, but hope for that day when the Lord will come again and recognize us as his own.