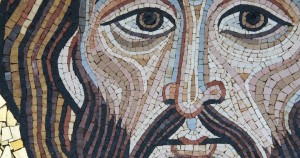 TWENTY-FIFTH SUNDAY OF THE YEAR
24 September 2017
Do you remember what you wanted to be when you were in first grade?
When I was in first grade I wanted to be a builder.
I organized my red bricks and building blocks into elaborate structures.
I traded with my uncle for the use of his erector set to combine with mine so I could
make even grander structures.
I still harbor thoughts of designing buildings
and have made a pilgrimage to Taliesan West in Phoenix,
And Taliesan Wisconsin to visit the school founded by Frank Lloyd Wright.
Things didn=t work out as simply as I thought they would.
When we=re children we think in straight lines.
We jump easily from A to B.
When we=re adultswe learn very quickly our lives don=t grow in straight lines at all.
Some of us would never have believed we would wind up doing what we=re doing.
Ask any third year college student who still hasn=t found a major she or he likes.
Lives don=t run in straight lines.
We can=t forecast what we=ll wind up doing, or where we=ll be.
We=re never totally in control of our own lives, certainly the outcome of our lives.
For Paul, " Life means Christ."
He could never have foreseen or chosen all the things which happened to him–his martyr=s death.
He knew life wasn=t predictable, but he also knew it wasn=t a free-fall either.
What he did choose eventually were the things which would lead closer and closer to Christ.
Those things which would lead him home to God.
I began with a question.  I want to end with a question.
None of us here can predict exactly what we=re doing or where we=ll be, even a year from now.
What we can choose today are the things which will influence us today, which will influence
the kind of people we will be.
What do you choose to lead you home to God?
What do you choose to come closer to Christ?