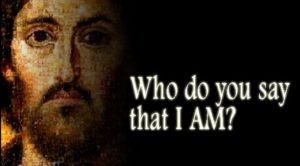 TRINITY SUNDAY
27 May 2018
Homily
Today we celebrate the Feast of the Holy Trinity.
It's a different kind of feast.
Normally we celebrate moments in the life of Jesus or the saints.
Today however we reflect on what kind of God is it that we believe in.
In the 14th century a mystic, Meister Eckhart wrote:
"Do you want to know what goes on in the heart of the Trinity?
I will tell you, in the heart of the Trinity
the Father laughs and gives birth to the Son,
The Son laughs back at the Father and gives birth to the Spirit.
The whole Trinity laughs and gives birth to us"
Leaving aside some finer points of theology,
the point is that the God we believe in is an eternal act of shared joy and love
overflowing into the world–into creation and redemption.
We do not believe in a cold and distant God,
but a God who from before all time simply was love.
The consequence of that is each one of us is born of that love,
is loved and meant to live in love.
Question of the week is this: How do my actions show the kind of God I believe in?