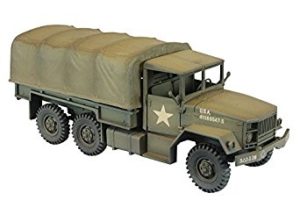 ADVENT I
27 November 2016
Homily
What was the best Christmas present you ever received?
I'm always tempted to go back to my childhood when I think of the best Christmas present.
Christmas was so magical then.
Christmas meant that your wishes were fulfilled–you actually got presents you wanted–
                        besides the underwear and socks you need.
And Christmas meant that there were wonderful surprises.
I received presents I never expected, didn't even know existed.
One such Christmas I received a set of army trucks.
As I began to open the multiple boxes I didn't quite understand what they were–
But there they were: a troop hauler, a jeep, a truck that pulled a piece of artillery,
and best of all a truck with a search light on it that actually worked.
I was the happiest kid.  I never expected those trucks.
I spent many hours with those army trucks, playing army-really, playing war.
            In my imagination, people died easily. Nameless people but enemies I was sure.
            I never died. I lived out the scenario in the gospel:
Two people, one taken, one not.
I played God. It was easy when those taken had no names, and you never died.
Today there are parents who try never to give their children "war" toys.
Still most kids grow up not so much with war toys, but with violent video games.
We learn war. We don't learn peace.
The vision from Isaiah, "beating swords into plows" has never really come to pass.
We are better at preparing for war.
There are those who think it unthinkable not to prepare for war.
Peace is the dream that never comes to pass–never to be expected.
War is the reality. We live in a dangerous world.
We do and yet this Advent we are invited, challenged really, to imagine the impossible.
In a dangerous world where one is taken and one is left behind–every day,
the vision of peace is kept alive–
This year, it is possible for us to imagine peace.
There is one way to help us do that–we each have many war toys–
each of us has swords in which we raise conflict, punish those around us,
             This week, this advent, which one of your swords are you willing to surrender,
                        To beat into a plow…..?