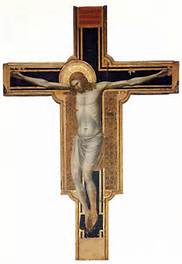 FEAST OF CHRIST THE KING
25 November 2018
Homily
Over the years while I was at Newman, I would take groups of students on short tours of the Twin Cities.
One time I took a student who was always a bit cocky.
He hadn't seen much of the world, but had a kind of attitude.
He also wasn't really sure he wanted to be a Catholic or a Christian.
He said, "I don't think Jesus is someone for the modern world.
He may have been okay for Palestine, but not for the complicated world we live in."
One of the stops we made was at the Cathedral in Saint Paul.
I pointed out at as we walked in that Archbishop Ireland built it so that it would be taller than the state capital to make a point.
As we walked around the Cathedral this young man stood in the center and looked up to the dome.  He was clearly impressed.
"What do you think? I asked."
"Wow," he said.  "This is really something.  I think I finally found a church and a Jesus I can believe in," he said
This is the Feast of Christ the King and it is easy to think it is about the God
who loves domination and big buildings
when it is really about the God who would give his life for us,
the God I find much easier to love, even if he is sometimes difficult to believe in.